The Granberg Butler 720 is a width adjustable wardrobe rail, operated via handheld remote control or corded controll.
The clothes rail lowers and raises in an arc movement, and features an anti-collision safety stop feature.
Discreet and very quiet, the Butler 720 is ideal for seated or wheelchair users, or for those with limited reach ranges.
This version of the Butler 720 is suitable for cabinet widths between 600-900mm or 1000-1600mm
Key benefits:
Stylish and discreet design
For installation in wardrobes between 600-900mm or 1000-1600mm width
Very quiet motors also take up little space inside the wardrobe
Built-in anti-collision - stops the lowering if it comes into contact with any object
Operated via handheld remote control (supplied) or corded control
Technical details:
Type of lifting system: Electric wardrobe lift that lowers the clothes outside the wardrobe
Adjustability: Motor-driven, continuously adjustable 704mm down, 614mm out
Speed: 47mm per second (about 15-18 seconds to pull down)
Operation: Remote control or corded control
Electrical connection: Mains plug for 100-240VAC, 50/60Hz, 2.0A
Max. load (kg): 30
Height of motor (mm): 143
Width of motor (mm): 60 (per side)
Suits cabinet width (mm): 600-900 or 1000-1600mm
Material: Steel parts in chrome, plastic cover RAL 7035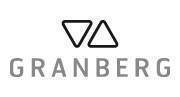 Warranty:
2 year manufacturer warranty
Control Type:
Radio Control